A complete range of tailor-made solutions
Every OMS unit starts with knowledge of what dentists and their teams need. Every model demonstrates our 60 years of experience and our constant research and development of new solutions in design, functional or technological terms. Cuspidor columns, suspended or integrated cuspidor units, cantilever or floor-mounted chairs, instrument panels either integrated into the unit, suspended, or part of a mobile trolley... discover the perfect unit for your needs, or get inspiration before asking us to design a customized set-up for you.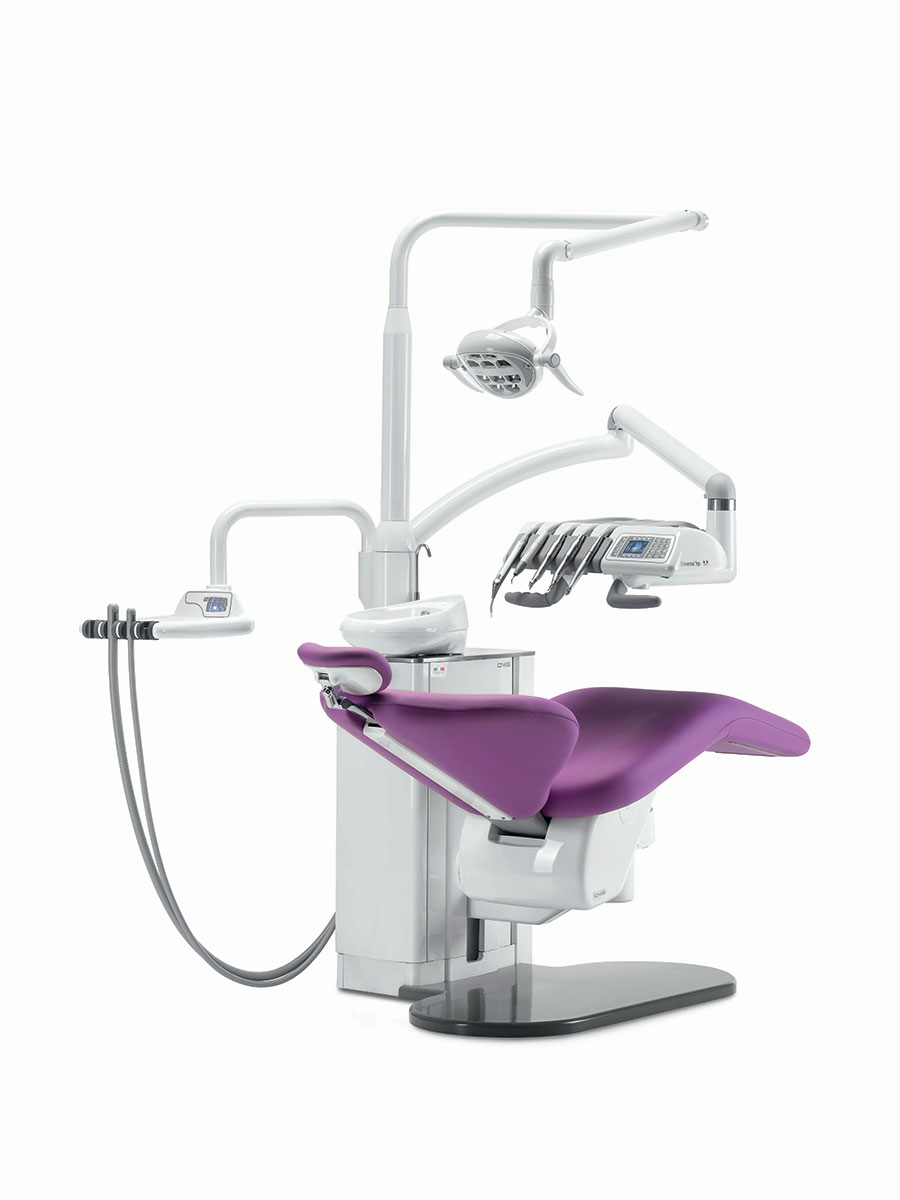 Universal Double Face Top
From OMS's ongoing research program, a unit conceived to make it extremely easy to change from right to left handed configuration in a few simple movements. Cuspidor column, cantilever chair, fully equipped (the instrument panel holds up to five instruments), S.P.R.I.O. mechanisms for a more streamlined design, cuspidor top in stainless steel: all the features of Universal Top in terms of functions and materials, with the advantage of being ... Double Face.
Cuspidor column
Cantilever chair
Panel for up to 5 instruments
S.P.R.I.D.O mechanisms