A complete range of tailor-made solutions
Every OMS unit starts with knowledge of what dentists and their teams need. Every model demonstrates our 60 years of experience and our constant research and development of new solutions in design, functional or technological terms. Cuspidor columns, suspended or integrated cuspidor units, cantilever or floor-mounted chairs, instrument panels either integrated into the unit, suspended, or part of a mobile trolley... discover the perfect unit for your needs, or get inspiration before asking us to design a customized set-up for you.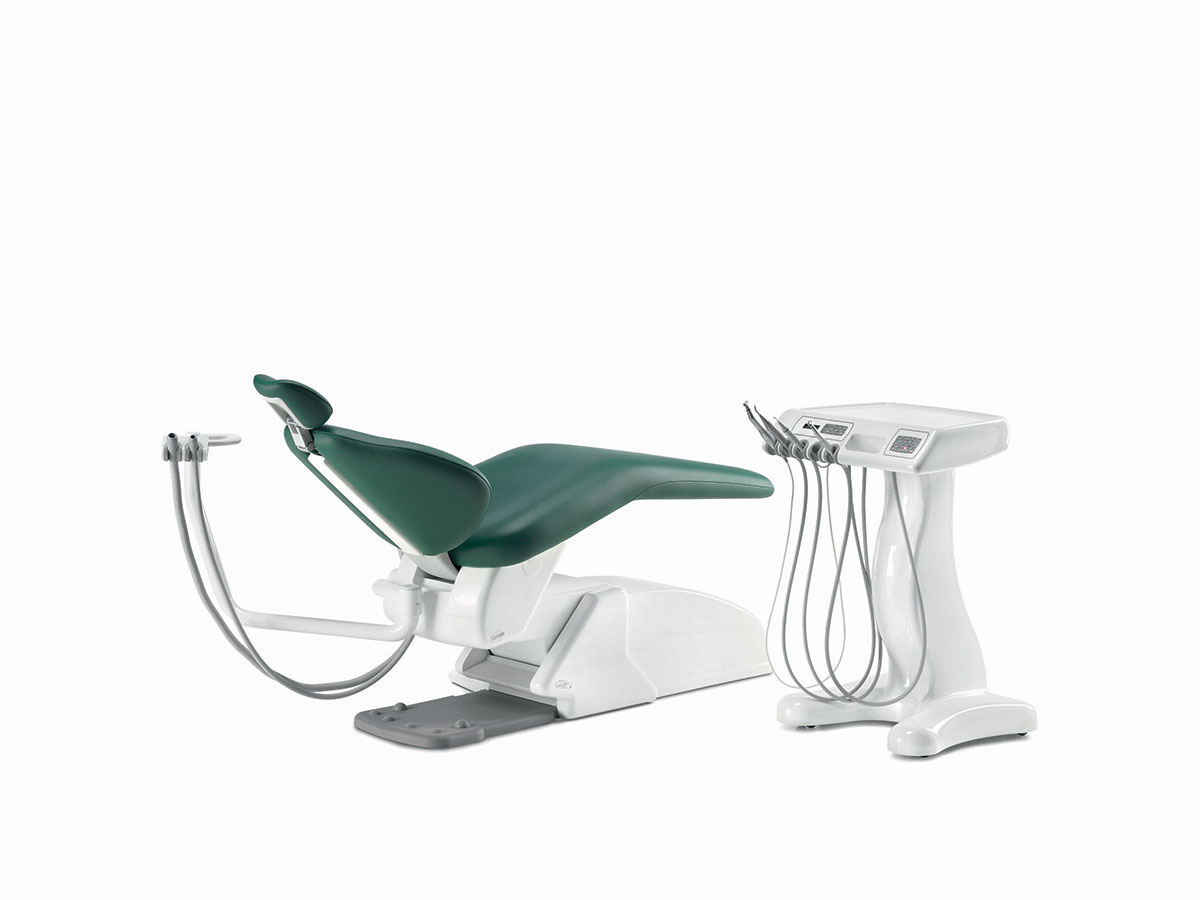 Chirurgico
A surgical operation requires plenty of space in which to manoeuvre, maximum hygiene, and maximum comfort. The "Chirurgico" surgical unit fulfils these needs excellently, guaranteeing full freedom of movement around the patient's head, even in cases involving three people - two surgeons and their assistant. The "Kart" mobile trolley is built from top-quality materials, guaranteeing durability and hygiene. The body is constructed in one piece from die-cast aluminium, the panel from a single piece of ceramic, and can be fully equipped with state-of-the-art instruments for use in many types of dental treatment. Finally, the Moon chair in cast aluminium is synonymous with total comfort for the patient, thanks to its extra-large backrest and super memory upholstery.